Friday Night at the Fort
with guest artist, Dallyn Bayles, August 12, 2016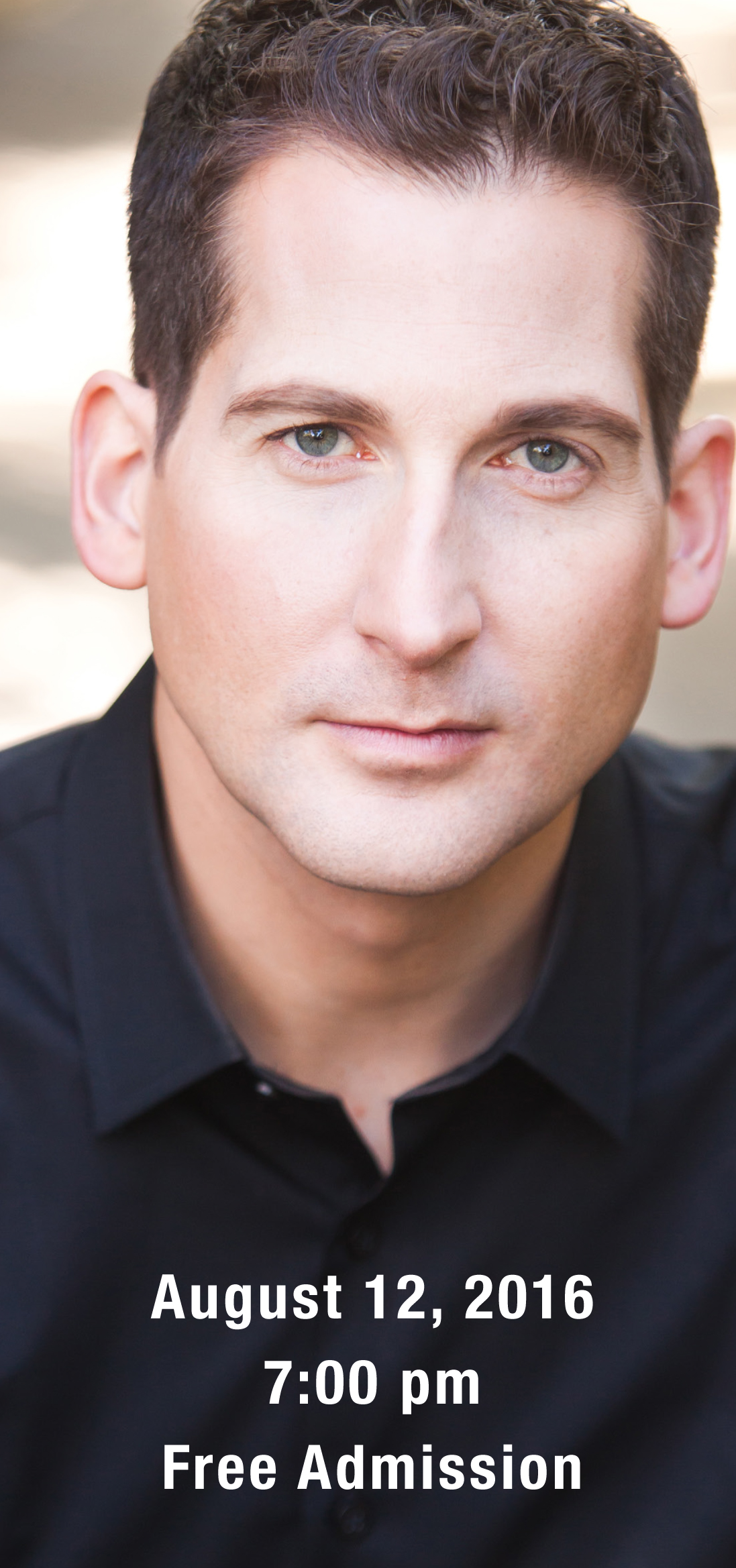 Originally from Green River, Utah, DALLYN VAIL BAYLES is a professional actor, singer and recording artist. Bayles understudied and performed the roles of the Phantom and Raoul in the Broadway touring company of
The Phantom of the Opera
. He performed internationally and throughout the United States with the Broadway tour of
Les Misérables
. Bayles has also performed leading roles in numerous regional theater productions across the country, including several here in Utah, most recently performing the role of Rochester in the musical
Jane Eyre
at Hale Center Theater Orem. He portrays Hyrum Smith in the films
Joseph Smith: The Prophet of the Restoration
and
Emma Smith: My Story
. Bayles was honored to perform as a soloist with the Mormon Tabernacle Choir at LDS Church President Thomas S. Monson's 85th birthday celebration, and has also performed with the choir on several
Music and the Spoken Word
broadcasts and with the Utah Symphony in the Deer Valley Concert Series. Other LDS credits include portraying Joseph Smith in the Nauvoo Pageant, Joseph in
Savior of the World
, and Alma Richards in
Light of the World
performed during the 2002 Winter Olympics. Bayles has recorded three solo albums, and has songs featured in the movies
17 Miracles
and
Ephraim's Rescue
. He completed his MFA in Musical Theatre at The Boston Conservatory, and received his BFA in Music Dance Theatre from Brigham Young University. Bayles was honored to receive the 2012 BYU Young Alumni Distinguished Service Award. He works as adjunct faculty at BYU in the School of Music and the Theatre Department. Bayles is a member of Actors' Equity Association. He and his wife, Rachel, are the proud parents of 5 children.
Visit Dallyn Balyes' website for more information about our guest artist.
Friday Night at the Fort
Bluff Fort Visitor Center is pleased to continue the Friday Night at the Fort performances. Few small towns can boast having such a wonderful series of guest artists as perform here in the upper hall of the Co-op.
This performance is free to the public. The performance begins at 7:00 pm. It will be worthwhile to arrive a little early as seating is limited.