}
Menu
#8 Willard Butt Home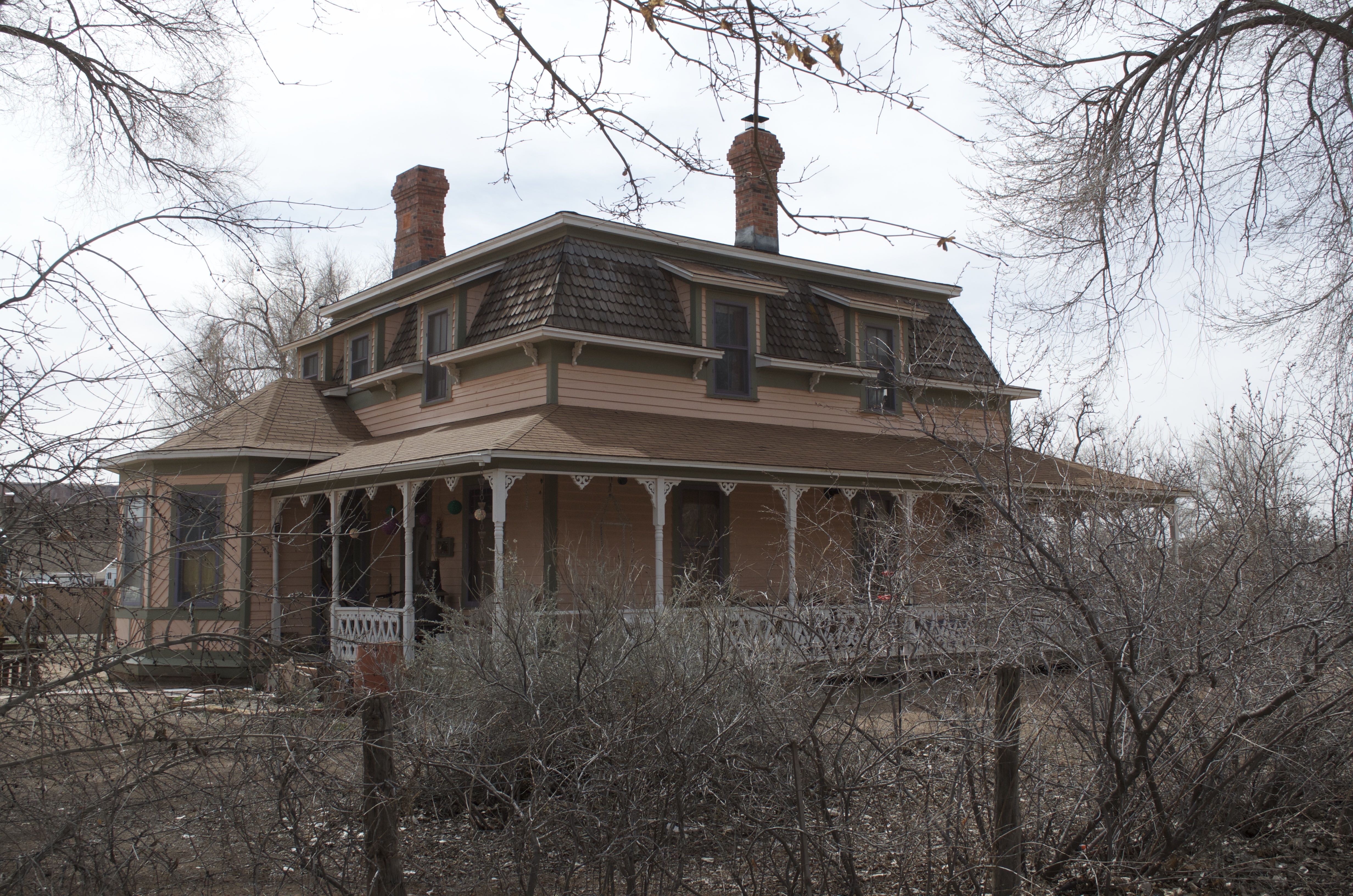 Former home of Willard Butt family, now restored (2015)

Details
Born at Parowan, Utah, Butt was one of the original Bluff settlers. He opened a sawpit near Verdure in 1881, and the first steampowered sawmill in the county in 1891. It is likely for this reason that his house is of lumber rather stone. Butt served as the first sheriff of San Juan County.
It is a two story Victorian eclectic central block house with a projecting three-sided bay. The main roof is a mansard style. Two red brick chimneys project through the roof and both are located on the eastern side of the house. The original exterior walls are finished with horizontal bevel wood siding, and the gables with a fish scale design. The lower story windows are uniformly placed around the walls, and are basic rectanglar double-hung windows. The upper story has projecting shed dormers, spaced at varying intervals across the walls.
A major addition to the house was the restoration of the exterior porch. The porch was a later addition to the home, but the date it was originally built is unknown. The porch was taken down and rebuilt in 1990, in a Victorian style that is consistent with the original architecture of the house. The porch consists of sawn wood elements in a scrolled pattern comprising the verticals of the rails, and turned spindles along the eaves, supported by S-shaped consoles. The most recent owner purchased the house in 1999. The extensive, ongoing Victorian style interior renovation includes maple tongue and grove flooring from a turn-of-the- century school.
Source:
Bluff History Tour