Menu
Bluff Fort Visitor Center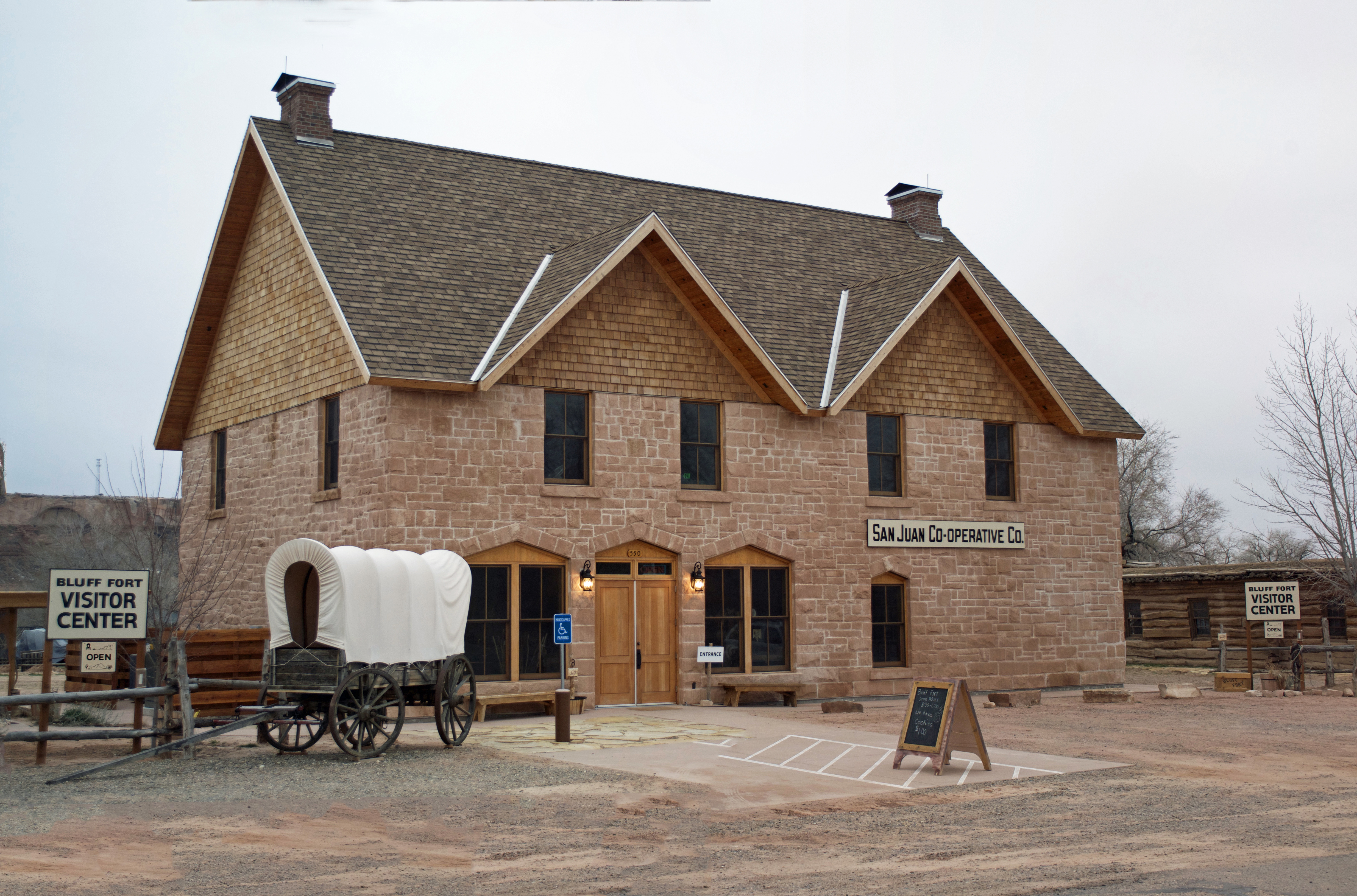 Free Admission!
Donations are greatly appreciated. The development of the site and its ongoing operation are made possible by your donations.

OPEN


Winter Hours (Oct 31 - Mar 31)
Mon-Sat 10:00 AM to 5:00 PM
Includes Outdoor Kitchen

Snacks
Sun 10:00-5:00
Outdoor Kitchen CLOSED
Within the Visitor's Center are audio-visual displays, a fully loaded covered wagon, photos of early residents, and a gift shop. Upstairs you will find quilts, works by local artists, and a dance floor. Bluff Fort is comprised of family-sponsored cabins representative of those built before 1895. The oldest anglo-built structure in San Juan County still stands within Bluff Fort! Step inside a genuine Navajo hogan and discover that lifestyle. Dress in our pioneer attire, and climb aboard a covered wagon, or pull an authentic pioneer handcart.
Take a picture.
Have a picnic. Free Restrooms.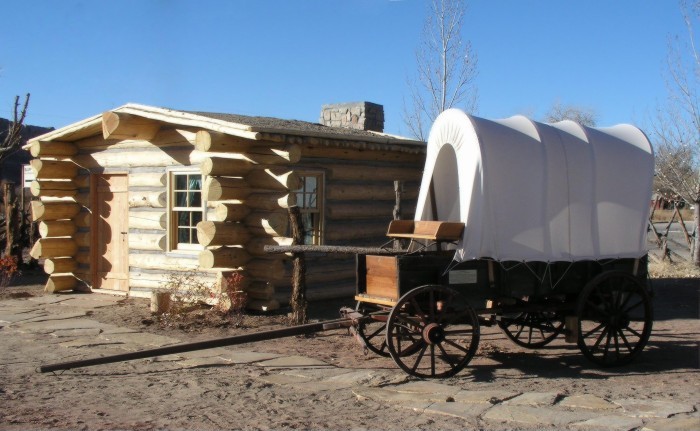 Visitors Welcome After Hours:
During off hours, buildings are closed, but visitors are welcome to stroll through the site, take a photo with a covered wagon or peak through the windows of the pioneer cabins. A memorial wall honors those who made the 1879-80 journey.
Our staff is ready to show you around and answer your questions.




From the Past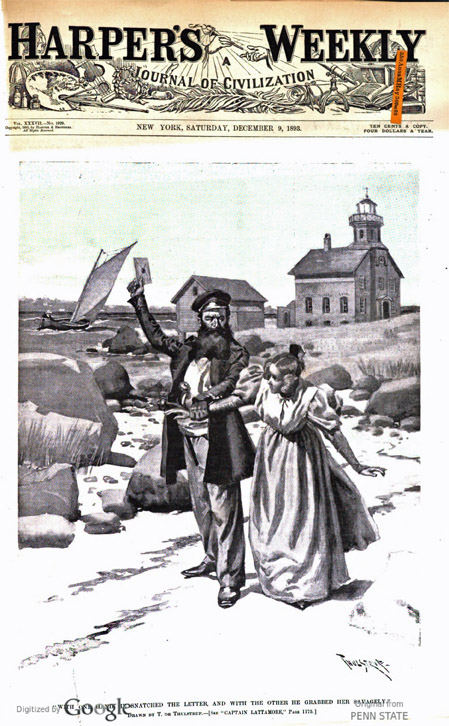 "Is it possible in any fertile spot in Utah, no matter how remote from civilization, not to find a prosperous band of Mormons? It might have been so before '79, but now we find many interesting settlements. One, a carefully laid out village, built on the bottom-lands of the San Juan River and the cliffs, is fitly called Bluff City.
I cannot imagine a finer example of Mormon enterprise than these two hundred people, with their wealth of cattle and horses, leaving good homes, and facing the dangers and hardships of an unknown country."
-- Remington W. Lane,
Harpers Weekly, December, 9, 1893.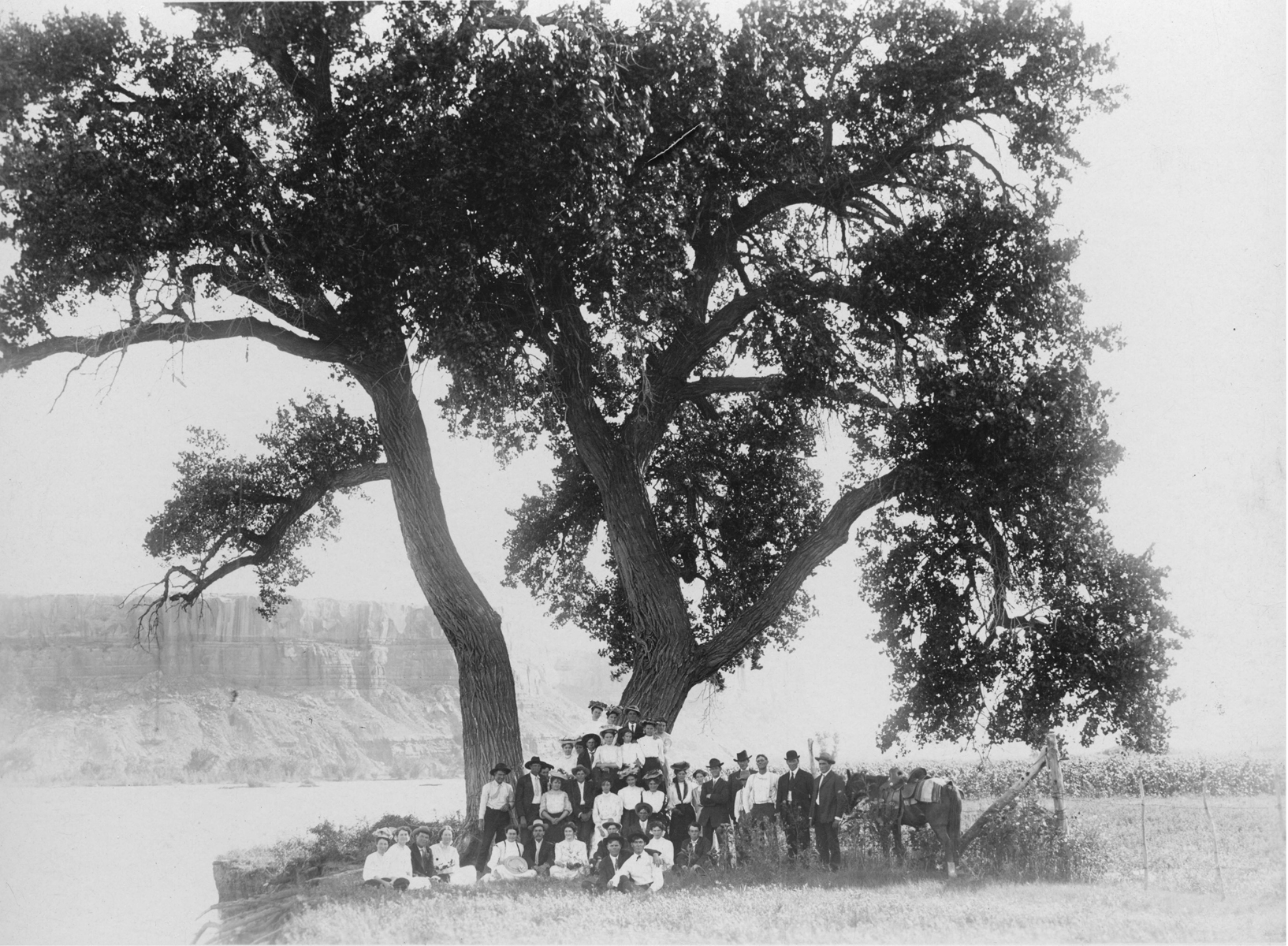 Cottonwood "Swing Tree," a favorite Bluff meeting place.