}
Menu
#2 Kumen Jones Home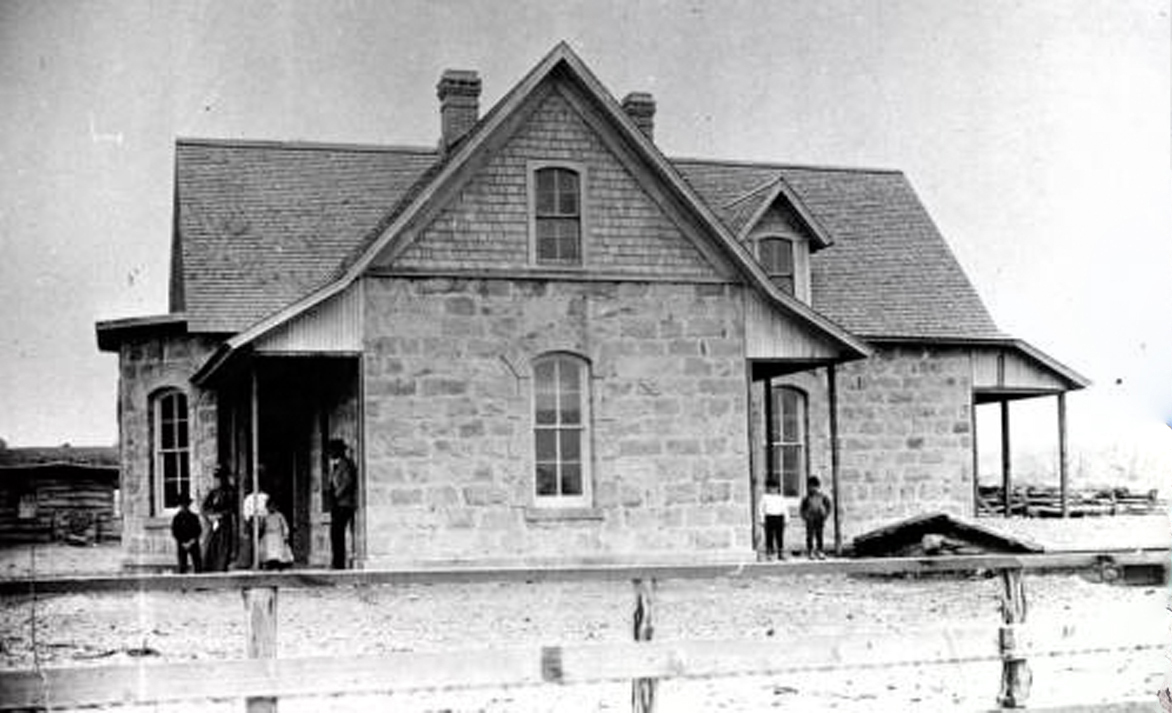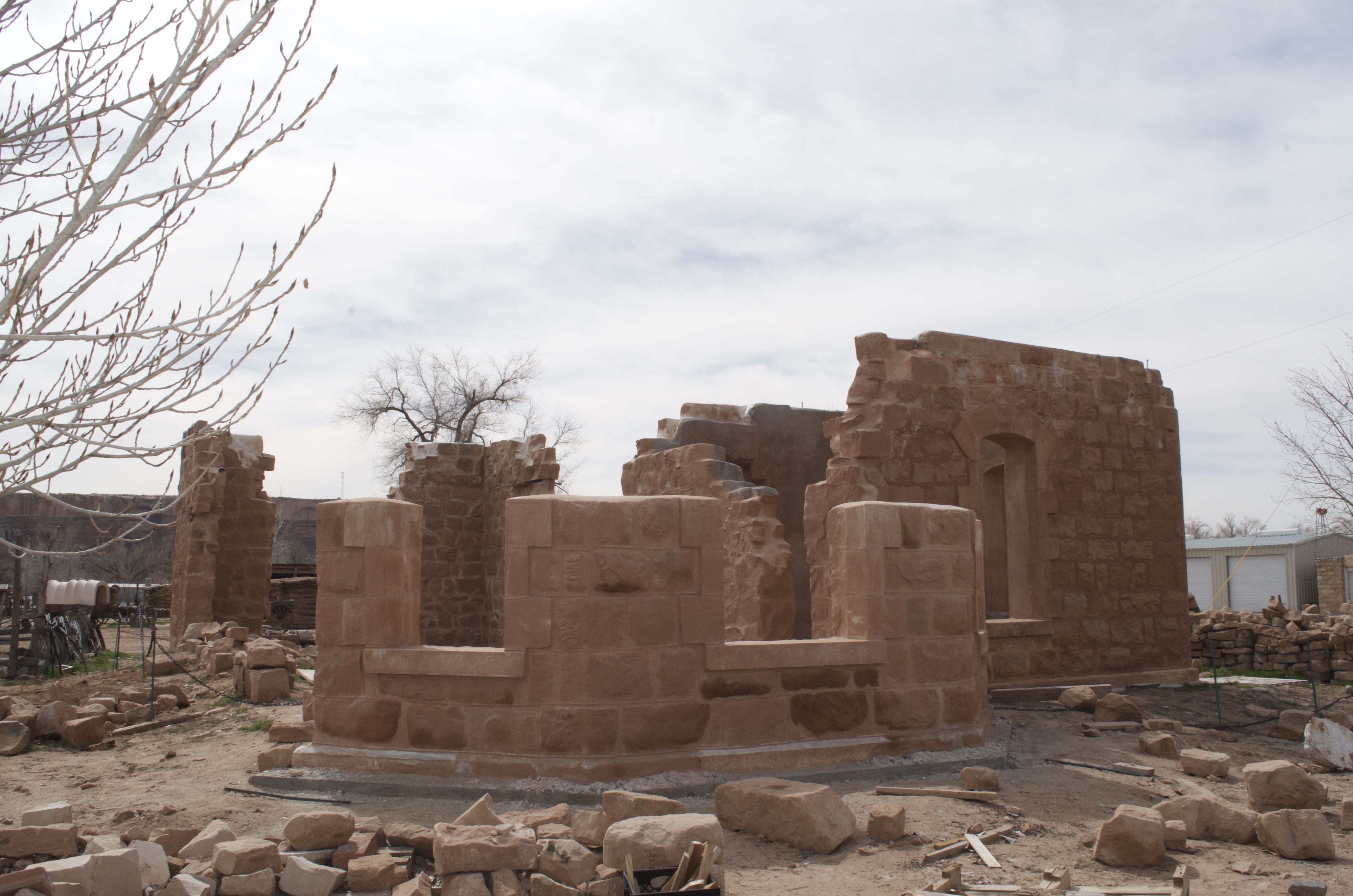 Views of Kumen Jones home and current ruin

View Old Merge with Present Video
Details
The transition from stockade-style fort to two story homes, from encampments to the full-fledged town, did not take long. Homes like this one showcase the fine craftsmanship that typifies Bluff stonework. With the help of local stone masons and carpenters Nicholas Lovace, Ed Thompson, and H.T. Hibbs, the Kumen Jones house was built along with other large houses in the historic Bluff townsite. The house became a Victorian eclectic, cross-wing home with two stories. The foundation was stone with quarried Bluff sandstone walls.
In 1882, Kumen took a second wife, Lydia May Lyman, who had 10 children. Mary Jones also had a son. Mary studied midwifery, a valuable avocation in this remote area. Tragically, Lydia Lyman died in a fire in 1906. After this tragedy, Mary and Kumen ran a co-op store for many years. After devoting the majority of his life to the establishment and success of Bluff, Kumen Jones died in 1946.
Around 1975, a fire engulfed the Jones house destroying the entire interior and roof. The fire caused the collapse of several stone walls. The ruin seen at the Bluff Fort is all that remains of this once fine home. Sections still standing i nclude the north and east walls, parts of the west and south walls of the main wing, and the southeastern cornerwalls of the south wing. Some window openings are arched with stones cut in a quoin pattern on the side. Despite its now ruinous state, the elegant stone work is still visible.
Source:
Bluff History Tour